#StayHomeStaySafe
Video Consultation Made Easy
Worried about your health? Over 1,500 doctors across Central India are already providing video consultation through DigiQure. 
Why wait? It's super easy to consult a doctor online and get digital prescriptions on your phone!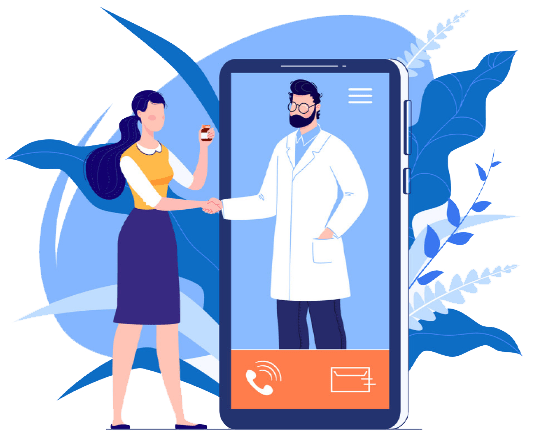 Benefits of
Video Consultation
Doctors 24x7
Our doctors are available exactly when you need them. Consult over video call or book a clinic visit as per your convenience.
Skip The Queues

The virtual clinic allows people to save time and conveniently see a doctor online with almost zero waiting time.
Stay Anonymous
Suffering an embarrassing health condition? Have the liberty to explain your symptoms anonymously.
No Borders
Doctor consultation has no boundaries now. Consult online from remote areas with a specialist doctor instantly.
Scared to step out? Relax!
Experience One-Stop Care
Consult online with our highly qualified & experienced doctors with DigiQure App from the comfort of your home. Talk to specialist doctors via video call and receive instant health and medical consultation.
Top doctors across India are onboarded from various disciplines including General Physicians, Physiotherapists, Psychiatrists, Dentists, ENT Specialists, Gynecologists, Cardiologists, Dermatologists, Neurologists, Pediatricians, and many others.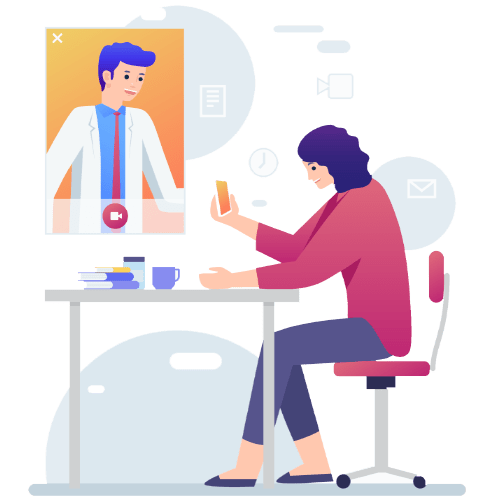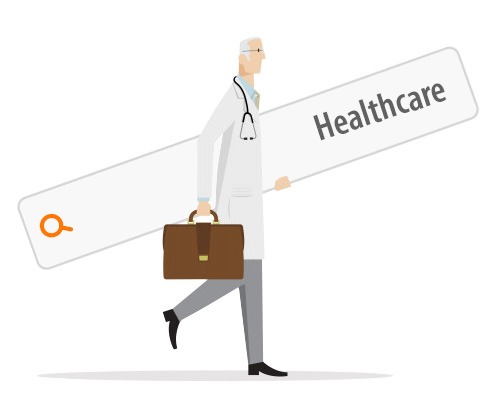 A Spectrum of Services
Your Health At Your Fingertips
With DigiQure, search the best doctors by city, speciality or health conditions. Seamlessly book an appointment and receive instant confirmation along with doctor details via SMS.

Get digital prescriptions in the app and keep those safely for future use. You'll also receive reminders for medicines, follow-ups, upcoming appointments, and more if you have the app. 
Are you a doctor wondering
How
Video Consultation

Helps Doctors?

With DigiQure's latest technological advancements, enhance patient care and staff management all on a single platform. Grow your virtual practice by enabling your patients to book online consultation.
Stay ahead of the time!
Go Pro with Telemedicine
DigiQure offers a platform to provide online consultation to your patients using our video calling feature. Setup your availability for video consultation in the app and get bookings on specified timings. 
Our video consultation feature is designed according to the guidelines issued by Medical Council of India. Patients can book an appointment online and get a video consultation from home. This way, both doctors and patients can avoid the risk of stepping out.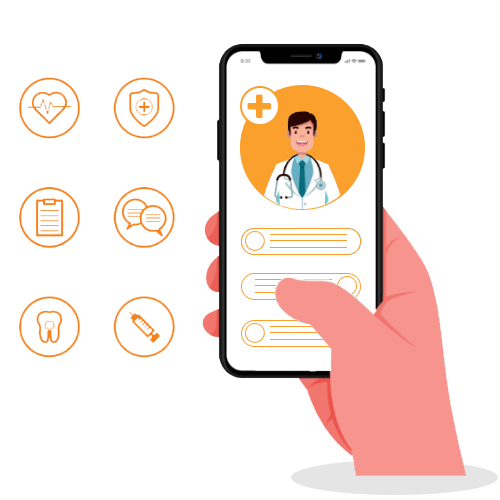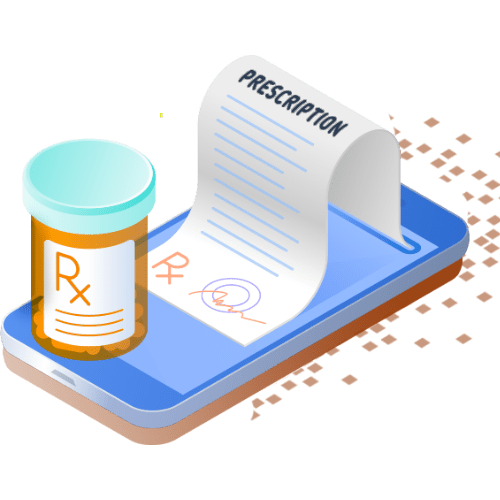 Forget about maintaining paper records
Go Digital with
e-Prescriptions
Avoid digging in a pile of health records. Go paperless with DigiQure's digital prescriptions. Dictate prescriptions while talking to the patient and save it forever.
Share digital prescriptions with your patients in just one click via SMS. Enhance patient experience by providing access to their documents through the app. 
Why step out?
Treat Patients with Social Distancing
Provide consultation to the patients without a fear of infection. Allow your patients to book online consultation and get treatment while staying home. 
Show your patients that you care! Help your patients avoid visiting crowded hospitals / clinics. Enriching their experience will help you go a long way! 
We've got you covered!
Security Guaranteed
Data security is our highest priority. Role based access, high level of data encryption, secure cloud backup keeps your data safe. We diligently work towards ensuring 24x7 data availability. 
With DigiQure's secure servers, you don't have to worry about data privacy issues. Our servers are secure with 256-bit encryption meaning no one other than you can understand the data. Our stringent data privacy policies helps no transmission of data to any third party. 
Prescriptions During Call
See What
Our Doctors

Have To Say

Doctors across Central India who are a part of DigiQure lauded our initiative of Video Consultation.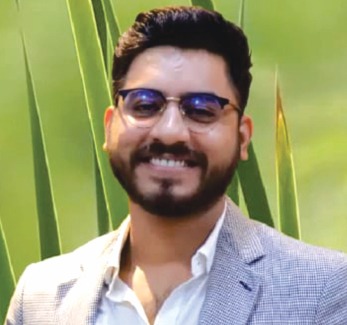 Dr. Ankit Pandey
DigiQure has excellent features and awesome support staff. Video consultation is really smooth & the dues reporting is quite helpful. They are always available to solve your doubts. I wish them all the best.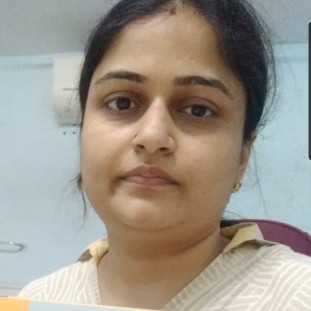 Dr. Priyanka Gour
Tele-consultation has made our lives easier. I can provide basic consultation to my patients online without having to step out.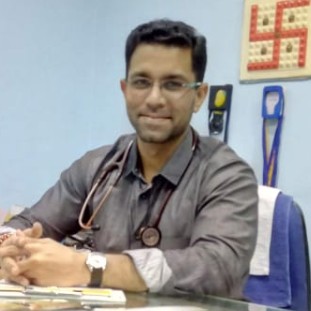 Dr. Akshat Khandekar
I never knew I would treat patients online over video call. DigiQure's video consultation not only helps with digital records but also allows my patients to get treatment from home without travelling. It's a boon for medical science.
Anubha Singhai
Data is the new oil. DigiQure proves that Digital Network is Net Worth in the 21st century. I'm glad to have digitised my clinical experience with them.
Dr. Pritesh Goutam
Online Consultation services from DigiQure are excellent. I have guided all my patients to not step out during the pandemic and take video consultations from home. It has really helped them.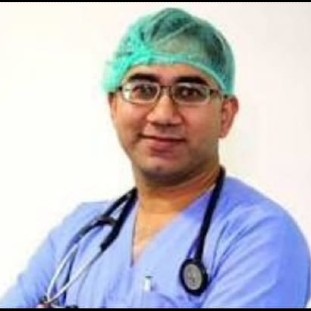 Dr. Naveen Sharma
I am happy that DigiQure has brought in this feature. Patients can connect with me through video calls. Glad to see that technology is taking us to greater heights.
Wish To Go-Pro With Video Consultation?
Join
The Most Amazing

CMS Platform

Don't just be a part of the change! Be the change!
Frequently Asked Questions on Video Consultation