#teleclinics
Are you looking to open your own Teleclinics?
We are an AI-Enabled Health-tech Company in that leverages its domain expertise for Telemedicine empowerment of your teleclinics.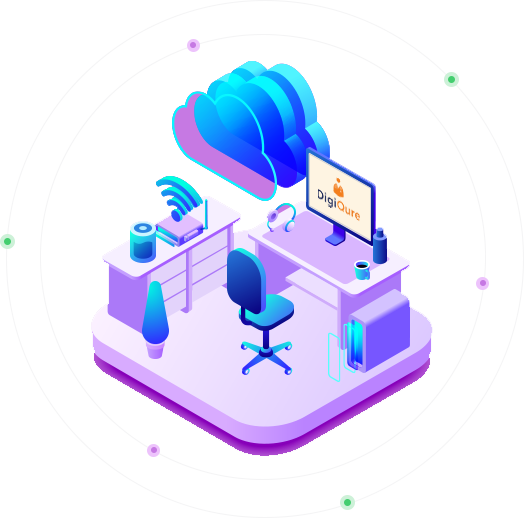 Our software requires a minimum setup that your teleclinics can go live in 1 day

Data security and privacy with robust infrastructure that protects information leakage

Healthcare Standards Compliant
256-bit encryption and HIPAA Compliant Solution for end-to-end security and compliances

Important and meaningful information about your clinics' performance including data analysis and prediction
Planning for your own Teleclinic Franchise?
If you're a Doctor or a Hospital who wants to:
Establish multiple clinics at two or more locations
Increase your patient base by setting up more digital clinics
Provide Remote Patient Monitoring services
Setup digital clinics in a Hub and Spoke model 
Provide healthcare services to remotest areas
Then You Have Got The Right Technology Partner!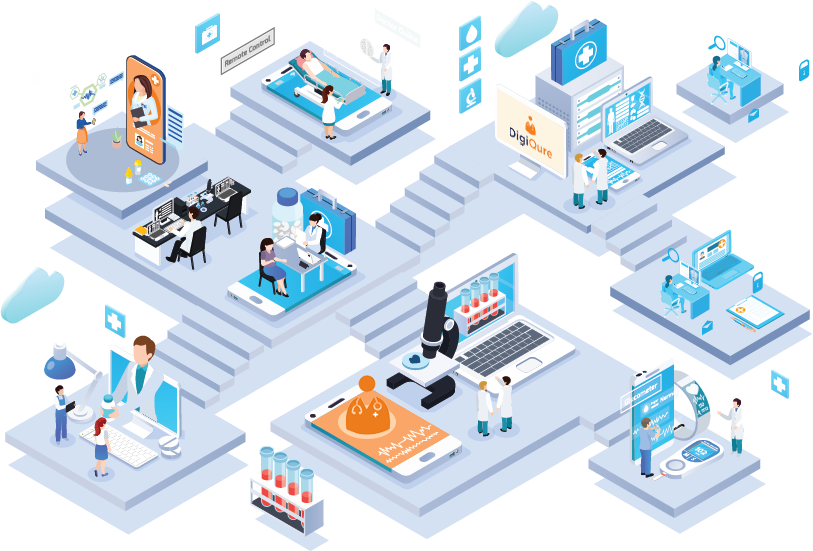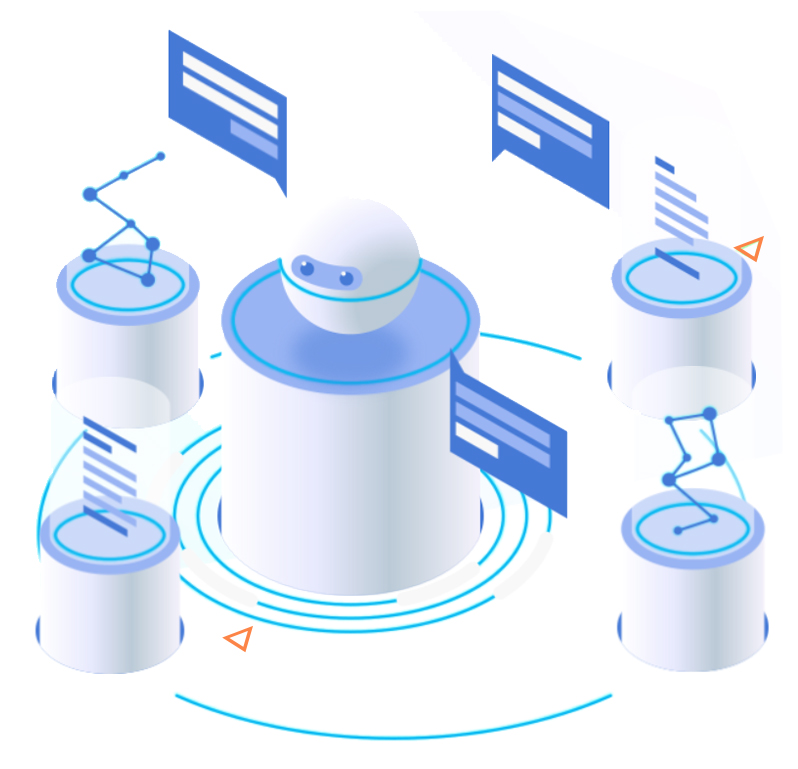 IoMT (Digital Devices) Enabled Teleclinics
We have a marketplace for Integrated Medical Devices that enable accurate diagnosis and data privacy for doctors and patients. In short, IoMT Devices enable doctors read real-time patient vitals directly from the app and access the health records for life.
We have integrated Digital Stethoscope, Patient Vitals Monitoring System and more devices to make your teleclinic powered with IoT. In addition, get the best deals on bulk orders for IoMT devices with our partner providers. 
Unique 3-Way Consultation
Technology enabled accessibility will help you reach the masses. Likewise, by the use of ICT (Information and Communication Technology), we provide the best-in-class multi-channel consultation.
The software empowers the Teleclinic with a unique 3 way consultation using which a Healthcare Worker will connect the Patient with a Physician and the same case can be referred to a Specialist Doctor in the same video consultation.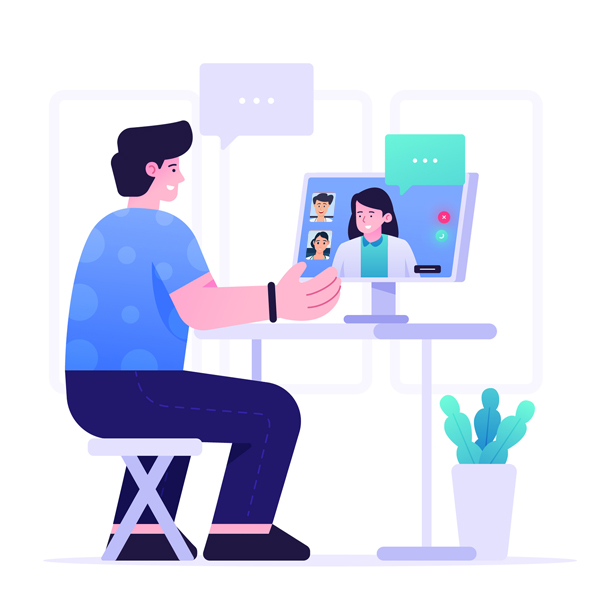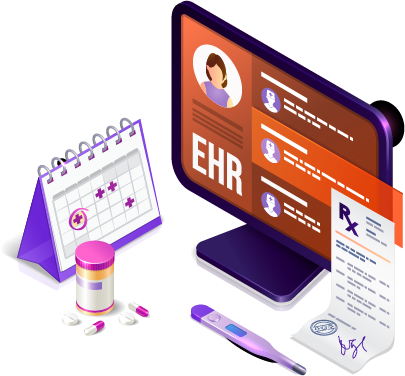 Instant Digital Prescriptions on Mobile
Thinking of how patient will get prescription from the doctor? Well, leave that to us. 
With our prompt SMS services, patients can receive digital prescriptions on their phone in no time. Likewise, Doctors can write digital prescriptions and share those on patients' mobile. After that, these prescriptions can be accessed for life. In short, there will be no need for the patients to carry their prescriptions again while visiting the teleclinic.
Powerful Admin Dashboard
Worried about managing all the information from various teleclinics? We've got your back!
With our intelligent admin dashboard, you will be able to keep a track of all your teleclinics, their performance, appointments, schedules, reporting and more. To sum up, this panel will act as your primary tool to gain insights about your teleclinics and you will be able to manage all your digital clinics from one place.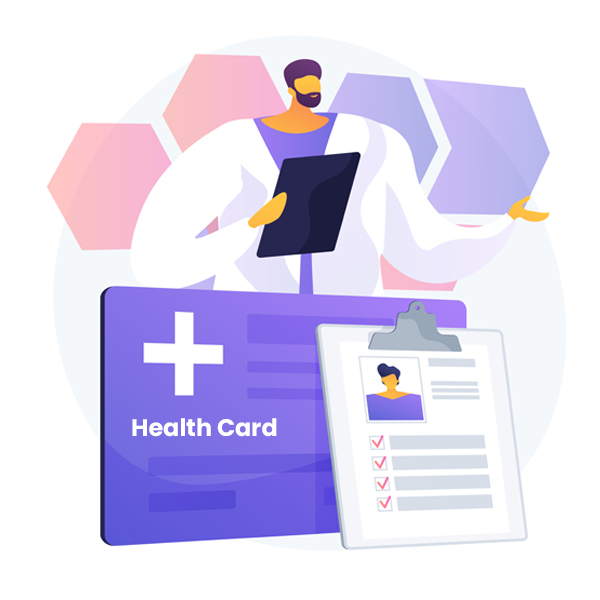 Empowered with Health Cards
Planning to have health cards for your patients who visit your teleclinics? 
Health card is like any other card but with a lot of value and health information. We have an integrated system in place that can easily read a health card and identify patient's details, their medical records and more. Moreover, using these health cards, one can access their entire medical history in just one click.
Supports Low Bandwidth Network
Are you also thinking about the poor internet connectivity in remote India and how a video consultation can happen? 
With our state-of-the-art software, Teleconsultations are as smooth as butter. We have always ensured quality and how. Moreover, our video consultation requires minimum internet connectivity so that even in the remote areas or low-bandwidth areas, the video consultations should function at optimum levels.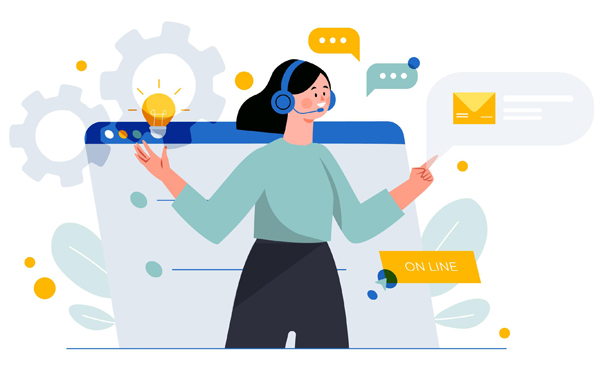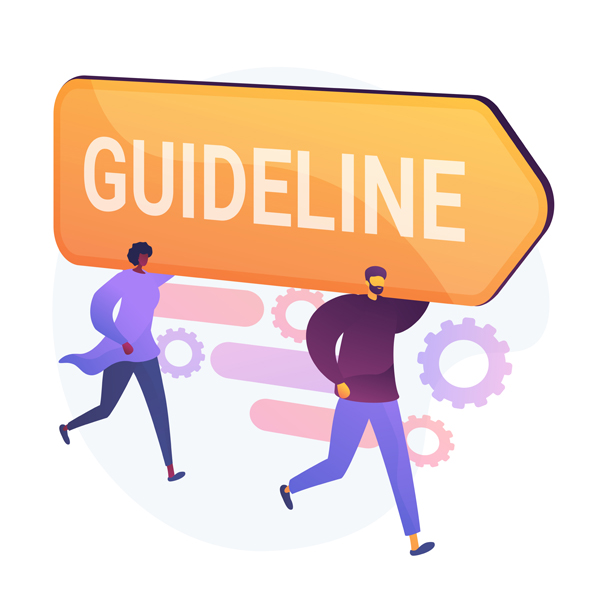 Adhering to Telemedicine Guidelines
We've always been prompt at all compliances and adherence to guidelines. 
Moreover, our software follows all Telemedicine Guidelines issued by the Ministry of Health and Family Welfare, Govt. of India (MoHFW, GOI). DigiQure has been selected as India's Top 10 Telemedicine Service Providers in a recent survey conducted by Alliance for Telemedicine Registry.
Willing to Venture into Healthcare with TeleClinics?
Join Hands with
Your Technology Partner
Frequently Asked Questions (FAQs)
A teleclinic or tele-clinic is a digital clinic which in totality is a normal clinic except that the consultation by doctor is done via teleconsultation instead of physically. Teleclinic is usually assisted by a health worker who acts as a bridge between Doctor and patient and helps the Doctor with measuring patient's vitals etc.
How do patients get an appointment at a Teleclinic?
DigiQure provides a fully customizable appointment system which can be configured as needed. That is to say, It will allow patients to book appointments either through mobile app or web application, or patients can just walk-in to the teleclinic and they can book appointments for later date at the clinic itself. In conclusion, DigiQure provides everything configurable how you want to set up your teleclinics. DigiQure provides applications for admins as well, from where appointments can be managed from central location to any of the teleclinics. Moreover, consultation fee can also be customized for each clinic.
Is DigiQure a leading Teleclinic service provider?
With its state-of-the-art & cutting edge technology, DigiQure is one of the leading teleclinic service providers in India. Consequently, DigiQure is one of the very few service providers who has initiated this service and with its 4+ years of experience in the healthcare industry and also setting up its own sister company's teleclinics, we have the experience and right tools to enable teleclinics services in India.
Is there a limit on how many teleclinics the software will support?
No there is no limit on number of teleclinics. In fact the pricing would be better for more clinics.
What is the scope of Teleclinics in India?
Teleclinic is a new concept which is based on telemedicine technology. Telemedicine has been around for sometime now, however the acceptance for telemedicine has increased and increased drastically after COVID-19. With India being short of doctors, especially in rural areas or semi urban areas, and people getting more adept at technology, certainly telemedicine and thus teleclinics can play a role in the future of healthcare.