'Maxilla' is a crucial bone of the middle face which shapes the upper jaw. The term "Maxillofacial" is a quite huge concept and one can understand that it is something related to face, that is, it refers to jawbones and face.
Maxillofacial Surgery is a unique specialty that combines both dental and medical science. It includes such procedures that help to cure diseases and trauma affecting the neck and head.
This surgery was born out of a need to control complexity in facial injuries, especially broken jaws. Comprises a broad range of pathological issues, covering cancers of the neck and head, congenital deformities, salivary gland disease, bone grafting, and skeletal abnormalities.
Maxillofacial Surgery Recommendation:
Having discomfort in eating due to a lot of pain? Afraid of visiting a doctor? Then waiting kills you more. You should visit a dentist as soon as possible because this pain in your mouth can just not only be a pain but an oral issue. 
Facial pain causes discomfort in chewing and even in sleep. Well, when you go to see a dentist, he or she would suggest you non-surgical methods to relieve your pain but if still, the pain occurs, then you surely need surgery, preferably Oral & Maxillofacial Surgery is recommended.
If you are facing a condition including the teeth, jaws, or bones and tissues of the face that causes you pain and stops you from carrying out normal activities, you may need to consult a specialist in Oral and Maxillofacial Surgery.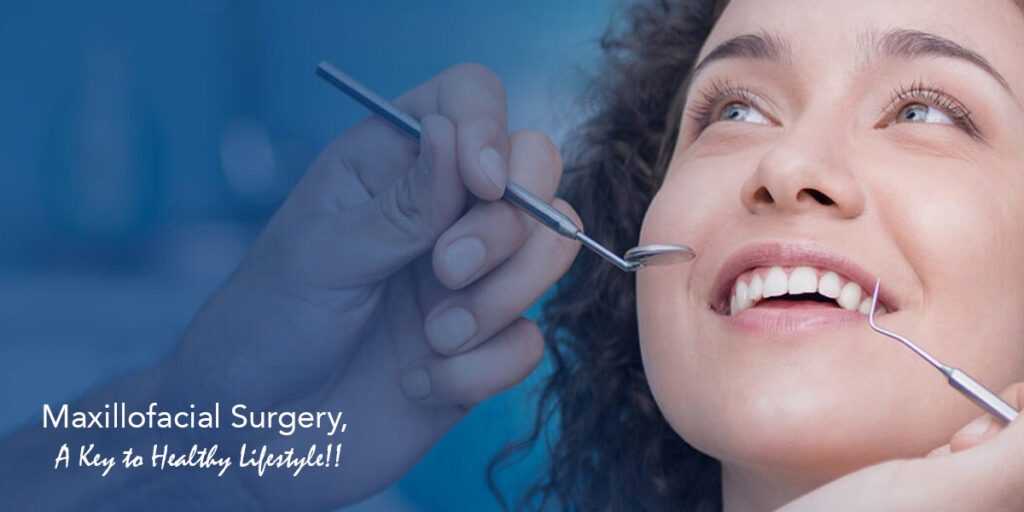 Difference between Oral and Maxillofacial Surgery
Furthermore, these two, that is; Oral Surgery and Maxillofacial Surgery are two different types. Oral is about dealing with the mouth, while Maxillofacial is about dealing with your jaws and face. This surgery is recognized as an international specialty.
Maxillofacial Surgery is an advanced model of Oral surgery. Maxillofacial Surgeons can do everything that Oral Surgeons can, also can do more than them. They can perform all types of dental procedures where Oral Surgeons have limited practice for some dental procedures.
What causes pain in mouth or face?
The pain usually occurs on the side of the face that can be a cause of sinus infection leading to sinus headaches.

Dental complications, facial cellulitis, or trauma from an injury are the other causes.

A tumor or a cyst developed in the jaw. 
Treatment of such causes is done only through Oral and Maxillofacial surgery. Oral and Maxillofacial Surgery may be a surgery directed on plastic surgery of the face, facial trauma surgery, the mouth, head and neck, mouth, and jaws, also as facial cosmetic surgery.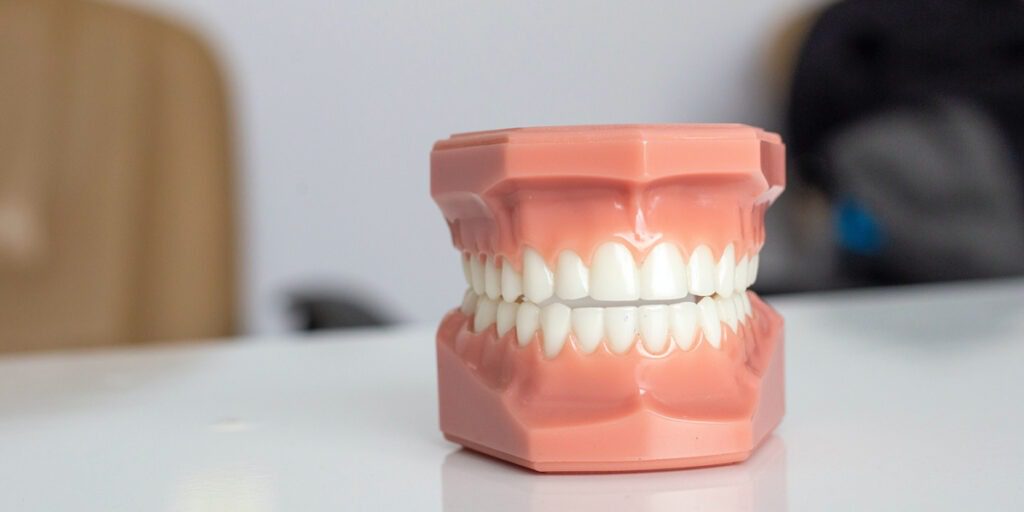 Facial pain

Misalignment in the jaws

Issues in Wisdom teeth

A Reconstructive surgery, following an injury

Cancer in the face, jaws, and neck areas

Cleft lip

Palate surgery

Obstructive sleep apnea

Bite abnormalities

Difficult tooth extractions
Facing these symptoms requires you to step up for yourself towards a healthier life and get this surgery done as soon as possible. 
Who performs it?
An Oral and Maxillofacial Surgeon is the one who performs this surgery; a dental expert who cures many diseases, injuries, and defects in the head, neck, face, jaws, hard, maxillofacial (jaws and face) area, and soft tissues of the mouth.
Maxillofacial Surgeons contains healing of facial injuries – 
Complex craniofacial fractures.

The upper jaw, lower jaw, cheekbone, nose, and orbit (sometimes all of these together); some of the fractures that happen.

Soft tissue wounds of the mouth, face, and neck.
Maxillofacial Surgeons focus on bony structures, along with tissues of the mouth and gums. They have in-depth training in the fields of dentistry.
Maxillofacial Surgeons aid patients to correct several functional and aesthetic complications, allowing them to conduct a more comfortable and confident life.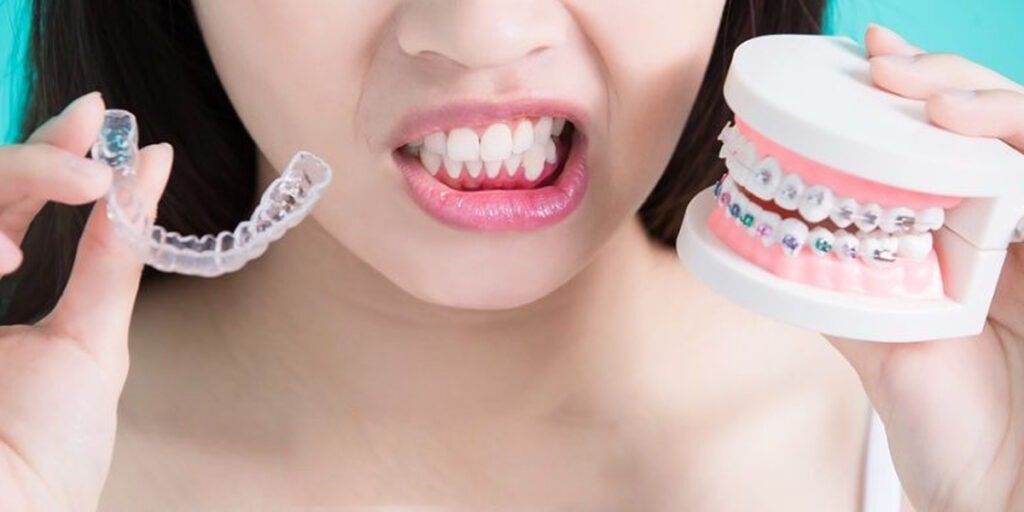 Age Group:
We at Care Dental Clinic work with patients of all ages from infants to elderly people. We treat infants or children who are born with or arise with deformities in their skull or face containing cleft lip/palate. Much of the work with adults or teens includes surgery following an accident or injury. In the older population, we often cure oral cancer and skin tumors of the face and head.
When your dentist refers you to a maxillofacial surgeon, there may be a risk of developing a major oral problem that requires intense surgery. Circumstances, when a patient may be referred to a maxillofacial surgeon by their orthodontist or primary dentist, are Underlying pathologies, complicated malocclusions, TMJ disorder, or jaw deformities that may be remarkably improved through Maxillofacial Surgery.
But worry not, because this surgery might cause a little pain but then your facial parts will be safe and healthy for the future. Also, you should better get treated as soon as possible to avoid any further consequences.
Will Maxillofacial Surgery Help?
Yes, of course. Maxillofacial surgery will help you diagnose issues in the neck, face, jaws, head, and hard and soft oral tissues and treat injuries.
Maxillofacial Surgery will—
Rectify the abnormality

Soothe the pain

Let you return to your normal life.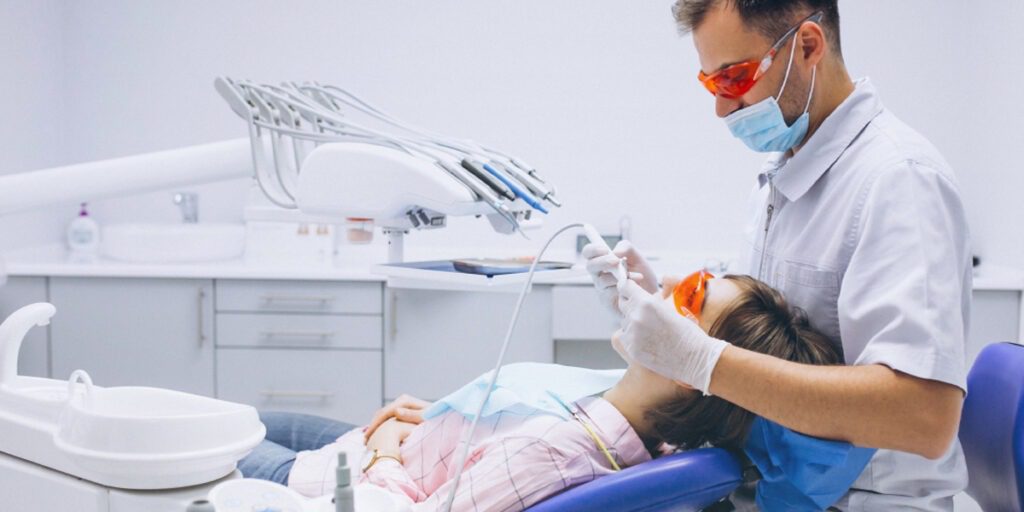 Covid-19 Care & Precautions:
We, at Care Dental Clinic, understand this time may be very difficult for you since this Covid era is all about staying safe but if you need immediate treatments, you shouldn't think much. We are open to you with all the safety precautions under the COVID-19 guidelines because our sole purpose is to cure as many people as we can from the suffering and pain they're facing due to such ailments. We strictly follow regulations in our clinic, that is wearing masks is compulsory before entering, using sanitizer, and following social distancing.
About Us:
I'm Dr. Nitin Shrivastava, a Dental Surgeon practicing in Care Dental Clinic, Chhindwara. I'm here to take care of your oral health. Our clinic follows every bit of precautions and is safe according to the guidelines of Covid-19.
Me & my wife Dr. Swati Shrivastava are dedicated to all patients. We strive to provide the finest quality of Oral and Maxillofacial Services to the communities we serve in a friendly and caring environment.
This kind of surgery needs immediate attention, so don't wait because it gets more severe day by day and it's necessary as per the pandemic to be safe. If you need us, we are always here!
"End your pain and suffering today because Life is simply too short to suffer!"