The Best Consulting Fees
The value of an online doctor consultation can be easily assessed by comparing it with traditional in-person doctor consultation. For that, you will have to take the time spent, the money wasted for the travel and finally the actual consulting fees.
A pediatrician normally charges between 500 to 600 INR for regular in-person consultation. Add to that another 200 INR for the time and money wasted for the travel, booking and waiting.
Now considering that an online chat consultation with a doctor starts at just 100 INR on DIGIQURE, how much value can you get from it? When you make a payment for a doctor's help online, you can feel assured that the doctor will respond to your messages.
Audio call ,video call ON DIGIQURE for more details about each of our products Download DIGIQURE App from play store.
Now compare our prices with the popular names and you will find that most of them charge almost double than DIGIQURE. Not to mention their subscription packages, it's ridiculously priced when compared with ours.
If you are thinking that our quality of consultations will be poor as we are charging less, you should understand one more thing.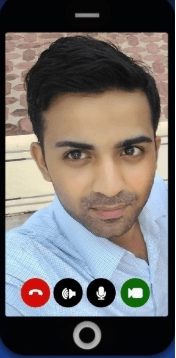 All of our doctors are from Madhya Pradesh ,India, and some states with the highest literacy rate, the lowest maternal and infant mortality rate and also the state where healthcare is leaps and bounds ahead of other states in India.
DIGIQURE doctors have their practices in different parts of Madhya Pradesh, India and here each consultation is cheap when compared to other parts of India or the world. I personally know doctors who charge only 100 INR for each patient! There are so many quality doctors in Madhya Pradesh, who can speak English, Hindi, Bundalkhandi and many languages easily.
Security and Privacy of Your Medical Data
Your medical data is your personal asset. The questions that you ask a doctor should not be seen by a third person. The reply that you receive from the doctor also should be seen only by you and not anyone else.
Any medical report that you upload in DIGIQURE is 100% secure.
Of course, your data is stored in our highly secure servers. The data can be viewed by the doctor whom you choose for the online consultation and no one else. Even our back end team cannot view your data.
When it comes to the security of your medical data, I cannot comment on how other companies provide or does not provide. It depends on their infrastructure and their privacy policies. Here is the link to the DIGIQURE privacy policy though!
But whatever online doctor consultation provider you choose, please make sure that your data is safe with them. You can do this to an extent by reading their privacy policy and also by contacting them.
The available consulting hours of doctors
I have already mentioned that online doctor consultations work best for seeking urgent health advice. If your baby has a high fever at 2 am in the morning, you will be fascinated to get an online doctor's help at that odd hour.
You will have the medicines stocked up in your house, all you need is the proper advice. Any online doctor consultation company that can provide 24 x 7 help is doing a great job indeed.
Unfortunately, this is one area where DIGIQURE lacks now!
DIGIQURE PROVIDES ONLINE DOCTOR CONSULTATION ONLY TILL 9 PM  AND "QUICK CONSULTATIONS" ARE PROVIDED ONLY BETWEEN 10 AM AND 9 PM. HOPEFULLY, WE WILL BE ABLE TO PROVIDE ROUND THE CLOCK DOCTOR CONSULTATIONS IN THE NEAR FUTURE ITSELF.
SO, IF YOU ARE FACING ANY URGENT HEALTH PROBLEM AT ODD HOURS, DO CHECK OUT THE BIG NAMES.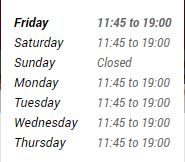 If you want a doctor's help on DIGIQURE, just check the times the particular doctor has made available for online consultations. You can send them the consultation request any time, but they will be answering your questions or calling you back only at that set time.
Prescriptions from online doctors
Every single prescription from any doctor whom you consult should contain the following essential data:
The doctor's name

The doctor's registration number

The patient's name and age

The date of consultation

The diagnosis, which means the name of your health condition in medical terms

the medicines name, dosage, and duration

other medical advice, if any

the doctor's original signature
These are the basic data that makes any doctor prescription a legal one. If you get a prescription from a doctor after an online consultation, make sure it has the above points with each one of them in it.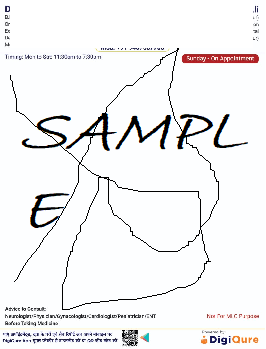 The prescription that you receive from DIGIQURE doctors will definitely have these points, in each one of them.
You can use this prescription in any pharmacy in India to get the medicines prescribed. All the prescriptions are automatically stored in your DIGIQURE account, and you can access them whenever you want.
No more fear of losing the old prescriptions. If you have your smartphone, then DIGIQURE app will have your prescriptions and all your other uploaded medical reports easily accessible in one single place!
Note – Not all medical conditions require a prescription. Your doctor will give you a prescription if and only if he thinks it is needed.
Reviews and Recommendations from patients
DigiQure does not have a place where patients can give a star rating or write a review about the doctor consultation experience they had. We did it deliberately to be more transparent. You can find so many other online doctor consultation platforms that have a built-in system for patients to review the doctors.
There were some press releases on how some of these big brands now, hamper such reviews so that they give more star ratings and reviews to the highest-paid doctors! It can be easily done from the back end, believe me!
So, don't just depend on the reviews that you see on the company website.
For social proof, DigiQure depends on big platforms like Google and Facebook. There's no way, we can artificially create reviews there. We do ask our patients for reviews, but as app reviews in Google play store and as Facebook page reviews.
Note – We do take patients feedback very seriously. We use your feedback to improve our services, our products and to make the user experience a better one. You can easily leave us feedback within the DigiQure app. Consequently, navigate to the settings cogwheel on the top right corner, find and tap on the "feedback" button and fill-up the form.
We do not publish this feedback and it is used only for our internal use.
So, that's it! I hope you liked this article. It's been a pretty long one
If you have read till the end, you are one of our super fans and for you, I give you this gift! Give me your name and email address and I will send you the free gift through email, sounds good?
Please consider sharing this article with your friends and family and spread the word about online doctor consultation. Make them smart, just like yourself!
Thank you so much for reading, kindly leave your comments below. If you want to know more about any topic that I have mentioned, or if you find any other topic that requires a discussion, let us do it here in the comments section.
If you liked the DIGIQURE app, please consider giving us a positive review and recommend us to your friends on Google and Facebook.