I see a common misconception, when I talk to my patients or other people that healthy food costs a lot. No, it does not! This blog is for all those who have asked me, "Dr. Dipti, how to eat healthy, when on budget?" Use these ways to eat healthy foods while being in your budget.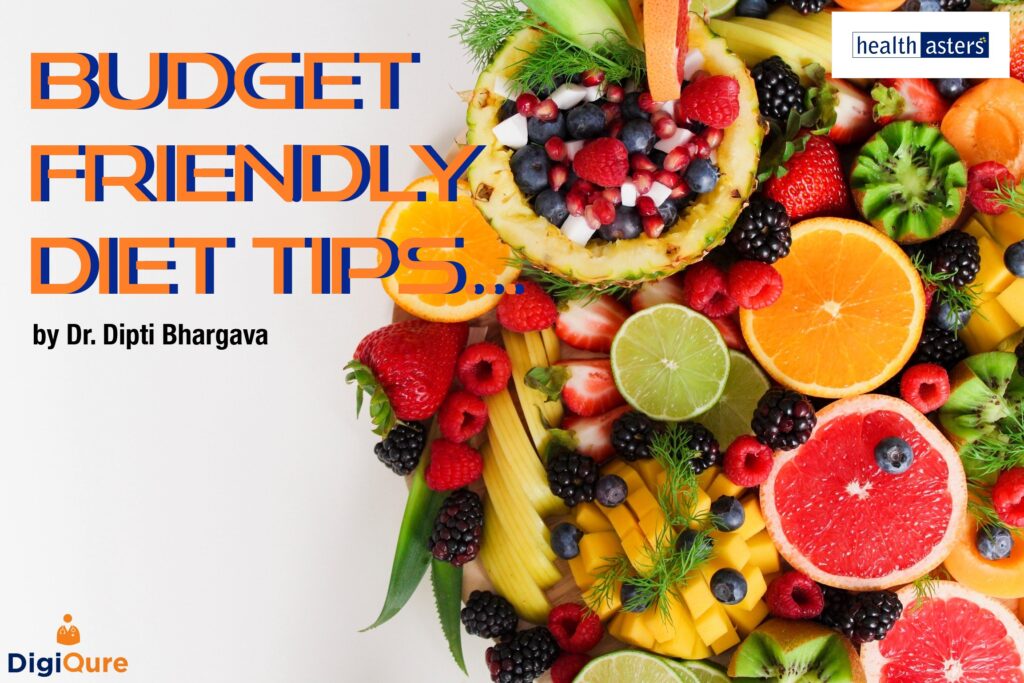 Compare!
Whenever you are looking to buy some food, always do some research and comparison between the supermarket and local market prices. There are chances that at times supermarket prices are lower due to offers or some sale.
Buy from Local Store
The more you travel for your food, the more expensive it will become. Also, you know where your food is grown or made when you buy locally. Local shopping also supports the local farmers, bakers, brewers and entrepreneurs.
Instead of eating expensive healthy food such as avocados and kale, turn to organic, local fruits, vegetables, pulses and whole grains, which are more easily available. Indian cuisine is full of healthy ingredients suitable for our body and environment. Try and eat seasonal foods, because if not more, they are even cheaper and just as nutritious. Include in your diet eggs and local seafood or freshwater fish.
Eat seasonal food 
You'll pay too much if you buy strawberries in mid-December. The seasonal purchasing of items (vegetables and fruits) will save you money. Most places have charts that tell you what is available when. Adding more ingredients to your diet is a clever way to minimize costs and eat well.
Plan your food
You can spend less time about what you can do and how, and then you can skip straight to it. Take a day off your week to prepare your meals and decide what big portions you need to make. Again, you don't have to worry about what to do the next day for lunch, because you've arranged it already.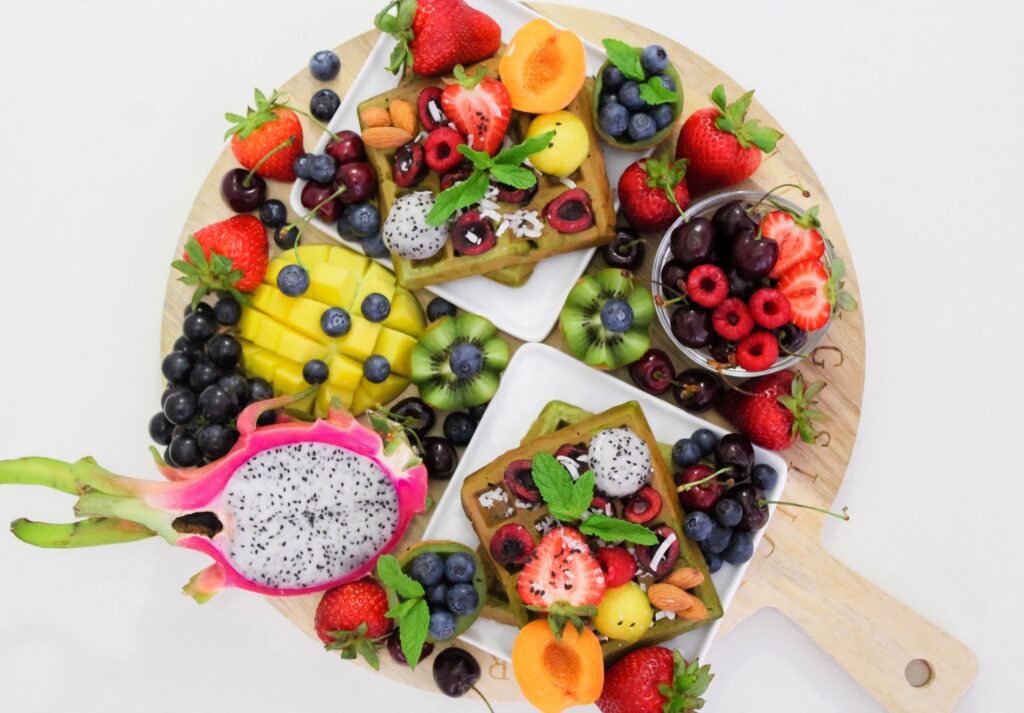 Eat Smart Snacks
Contrary to popular belief, you don't need to spend a lot of money on your diet to add a healthy snack. Peanuts, bananas, curd bowls, are delicious items that hold you fresh, without burning your pocket.
Who claims that in the middle of winter you can't have berries. You have to buy and store in your freezer. Seasonal items are processed throughout the year, and cheap food substitutes are frozen later in the year.
Some processed foods that may be a healthier choice include: 
frozen fruits and vegetables.
all varieties of low-sodium canned beans.
Go for healthy alternative of packaged foods
A bag of popcorn might cost a lot, but grab a bag of kernels for a buck. Put them in a large bowl, cover it with a plate and heat until the popping ends, or you can make it in a paper bag. Add some salt and the butter to a nutritious treat. Eaten in this manner, popcorn is a strong fibre source, low in fat and other advantages of all grains.
Instead of bagged chips and other packaged snacks, crunch an ounce of nuts. For only a slight difference in calories, you get protein, healthy fats and fiber.
Yoghurt provides digestive advantages.
Like most dairy products, yoghurt has many nutritional benefits. But yoghurt, for example, has living bacterial cultures that are known as probiotics and thus can promote intestinal health. Greek yoghurt is much more costly, but can easily be made by straining standard yoghurt for many hours or until it is thick by using a coffee filter. Attach berries or other fruits, sunflower seeds or other aromas to yoghurt instead of sweet. It is less than pre-flavoured yoghurts in sugar.
Purchase whole foods
You get a list of ingredients when you purchase processed foods. But, when you buy whole foods, you buy your food with its ingredients. Starting from scratch and cooking a homemade meal filled with taste and real whole food is an intelligent way to save money.
Purchase in bulk
Healthy foods in smaller portions can be costly. Buy in bulk and store your cupboard with things like rice, beans, soup stocks, spices and products your family regularly uses.
What about expensive healthy fruits and their cheaper alternatives
Blueberries
This purple fruit is rich in phytochemicals and is likely to be used for cancer prevention. But don't underestimate their Indian counterparts and the minerals they contain. If you are looking for a cheaper alternative than you can go for Bananas, raisins and oranges.
Avocados
This green fruit, filled with omega-3, also lowers cholesterol and triglycerides. But, this fruit comes with an expensive price tag. If you are looking for its cheaper alternative than you can go for aloe-vera, apricots, and spinach.
Goji berries
Goji berries have beta-carotene, vitamin C and antioxidants. It can be added to candy bars, juices and muesli. If you are looking for its cheaper alternative than you can go for Amla or Indian gooseberry.