In the current pandemic scenario, the importance of boosting immunity is paramount as it directly impacts an individual's long-term prevention.
Feeding your body with certain foods may help keep your immune system strong to fight against symptoms of COVID-19 (breathlessness, dry cough, respiratory discomfort and flu-like symptoms). Here is a list of such immunity boosters: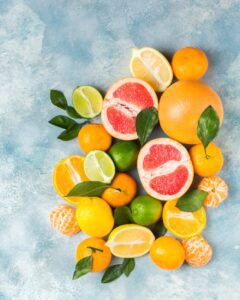 Citrus fruits
Vitamin C helps build up your immune system. Vitamin C is thought to increase the production of white blood cells. These are key to fighting infections.
Popular citrus fruits available:
Sweet Lime
Oranges
Lemons
Grapefruit
Because your body doesn't produce or store it, you need daily vitamin C for continued health. Almost all citrus fruits are high in vitamin C.
Yogurt
Yogurt stimulates your immune system to help fight diseases. Rich in protein, calcium, vitamins and probiotics, yogurt maintains bone strength while helps prevent digestive problems.
Try to get plain yogurt rather than the kinds that are pre-flavored and loaded with sugar. You can sweeten plain yogurt yourself with healthy fruits and a drizzle of honey instead.
Yogurt can also be a great source of Vitamin D. Vitamin D helps regulate the immune system and is thought to boost our body's natural defense against diseases.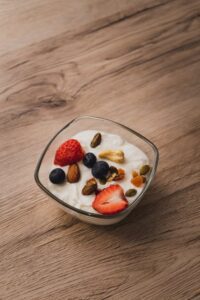 Turmeric
Turmeric is a natural way to help bolster the immune system by increasing the immunomodulating capacity of the body. Curcumin is the main active ingredient in turmeric. It has powerful anti-inflammatory effects and is a very strong antioxidant. You can use it as infused warm water, turmeric milk and also use in curries you prepare. Consume black pepper with turmeric, which contains piperine, a natural substance that enhances the absorption of curcumin.
Green tea
Green tea is also a good source of the amino acid L-theanine may aid in the production of germ-fighting compounds in your T-cells.
Take 2 cups daily at least to get maximum benefit.
Ministry of Ayush has also suggested that drinking herbal tea/decoction (Kadha) made from Tulsi (Basil), Dalchini (Cinnamon), Kalimirch (Black pepper), Shunthi (Dry Ginger) and Munakka (Raisin) once or twice a day can help build immune system. Add jaggery (natural sugar) and/ or fresh lemon juice to your taste, if needed.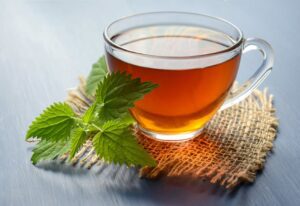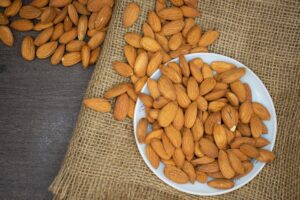 Almonds
When it comes to preventing and fighting off colds, vitamin E tends to take a backseat to vitamin C. However, vitamin E is key to a healthy immune system. It's a fat-soluble vitamin, meaning it requires the presence of fat to be absorbed properly. Nuts, such as almonds, are packed with the vitamin and also have healthy fats. Take 10 water-soaked almonds daily.
Ginger
Ginger is among the healthiest herbs on earth. Besides cooking, Ginger is used in various traditional forms of medicines which helps in fighting common flu, cold, digestive problems, nausea, and many more. Ginger can be used fresh, powdered, as oil or juice and is also used in cosmetic preparations.
Ginger may help decrease inflammation, which can also help reduce a sore throat and other inflammatory illnesses.
Ginger can also be infused warm water, is is popularly used it in tea prepration.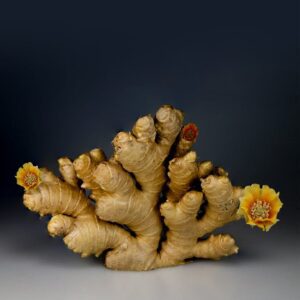 Garlic
Garlic is a popular natural remedy for a wide array of conditions, including viral infections.
Garlic's immune-boosting properties seem to come from a heavy concentration of sulfur-containing compounds, such as allicin.
Take 2 cloves daily, empty stomach, also use it in curries.
"Recommended Homeopathic Remedy – Arsenic Alb 30, 5 drops daily for 3 days will work as an immune booster."
The bottom line:
Herbs have been used as natural remedies since ancient times. Basil, sage and oregano, as well as lesser-known herbs like astragalus and Sambucus, have powerful antiviral effects against numerous viruses that cause infections in humans.
It's easy to add these powerful herbs to your diet by using them in your favorite recipes or making them into teas.
If you decide to supplement with extracts, tinctures, or other herbal products, consult your healthcare provider to ensure safe usage.