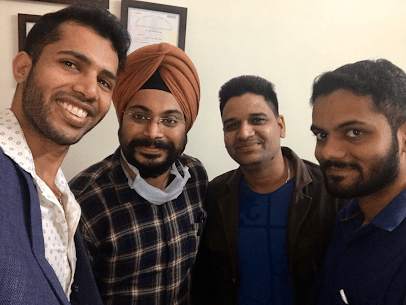 Meet DigiQure's newest subscriber, Dr. Akashdeep Singh Bal. We enjoyed visiting Dr. Bal in his Jabalpur orthodontics clinic. He was professional yet personable, easy to talk to and has an appreciation for the hard work and dedication that is required of a start-up.
It's exciting to find doctors who understand the importance and benefit of data digitization and maintaining electronic health records (EHR) of patients while creating a practice that is eco-friendly and streamlined. Doctors who subscribe to and utilize DigiQure are sure to find it is just the platform to help take their practice to the next level.
During our visit we were thrilled to find out that Dr. Bal is recently married! Team IOTA sends him wishes for many years of love and happiness!
Thank you Dr. Bal for joining DigiQure! Meeting exceptional doctors like you instills the belief in each of us that healthcare is definitely in good hands.