Cosmetic dentistry is a branch of dentistry that deals with improving the appearance of teeth and mouth. Cosmetic treatments include gum reshaping, whitening, and dental implants. Cosmetic treatments from the best dentist are a great way to get your desired appearance without going under the knife.
Cosmetic dentistry is broadly defined as the process of restoring one's teeth to a more attractive and healthy state. The cosmetic dentist can do this by improving the appearance of the tooth or by fixing dental problems. There are many types of cosmetic procedures depending on your needs and preferences. It's important to discuss these options with your dentist before you make any decisions.
Do you want the best dental treatment for your teeth? Do you also want a dentist who is skilled in cosmetic dentistry treatments? I, Dr. Aatif Ansari, an Oral and Cosmetic Dental Surgeon from Jabalpur, specialize in cosmetic dentistry and implant restoration treatments. I have provided the most effective treatment for both teeth and gums. Let me guide you about cosmetic dentistry & dental implants.
The Importance of Quality Dental Care
Taking care of your teeth is one of the most important things you can do for your health. It may not seem like a big deal now. However, taking preventative steps will allow you to avoid bigger problems in the future.
It is important to brush twice a day and floss regularly. If you have any questions about brushing or flossing properly, ask your dentist or dental hygienist. You should also see them regularly for routine check-ups and cleanings.
Poor dental health can affect your entire body. So, it is important to take the necessary steps to maintain your dental hygiene. Proper oral hygiene can lead to better overall health. It is a great way for people of all ages and incomes to improve their health. Read my another blog on "Importance of a Good Dentist for Your Immune System" for details.
How Cosmetic Dentistry Can Help You Improve Your Smile and Confidence
Cosmetic dentists have the skills to help you improve your smile and your confidence. Cosmetic dentistry refers to procedures done by a dentist to improve their appearance. These procedures can range from teeth whitening to veneers or tooth implants.
Traditional Cosmetic Dental Procedures include:
Teeth whitening

Porcelain veneers

Lumineer or Composite Bonding

Porcelain Crowns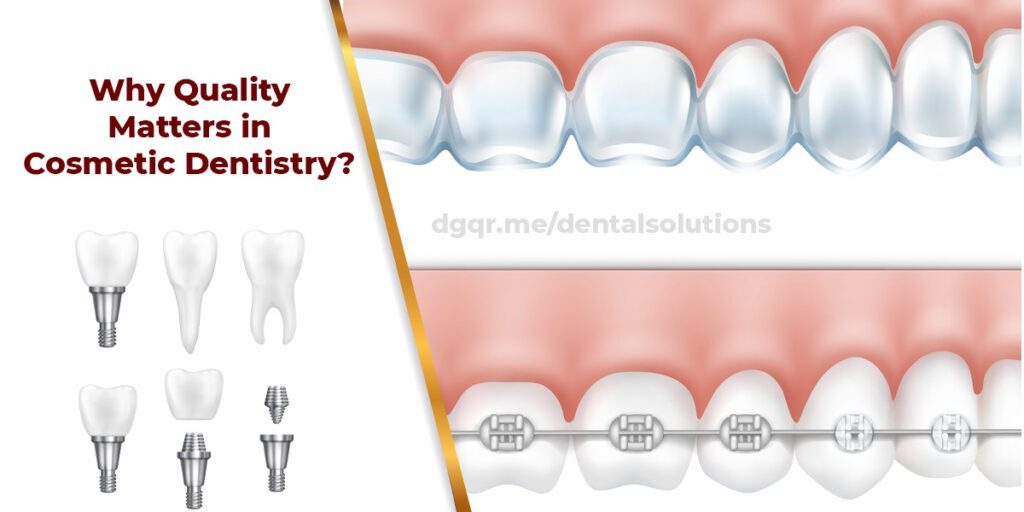 Why Quality Matters in Cosmetic Dentistry?
Cosmetic dental treatments are a huge industry. Cosmetic dentistry is one of the fastest-growing industries in the world. Good oral hygiene and healthy teeth are important to maintaining a healthy body. With cosmetic dentistry services, people can get the help they need to have an attractive smile for years to come.
What are dental implants and what are their benefits?
Dental implants are often used to replace missing teeth and they can last for many years. They are made of titanium, which is a metal that does not contain nickel or cobalt so it will not irritate the gums. These implants also make it easier for dentists to clean the teeth and help with bone healing.
Dental implants are an excellent option for people who are missing a tooth in the front or back of their mouth. They can be used as a solution for those who are experiencing difficulties with chewing, speaking, and breathing. In addition, dental implants can help patients to improve their oral health and quality of life.
Implants are false teeth that are fixed to the gum tissue via screws and crowns to replace missing teeth. The screw is embedded into the jaw bone. The crown is attached to the implant and capped with a false tooth. Implants can also be used as replacements for missing single teeth.
What are the different types of dental implants that can be placed in your mouth?
When it comes to dental implants, there are many different types. Some are more long-term and some are more short-term. The two main types of dental implants are the Osseointegrated Dental Implant and the Endosteal Dental Implant. 
Osseointegrated implants use bone tissue to connect with the implant. 

Endosteal implants rely on a crown and artificial bone.
Osseointegrated dental implants are used because they are better at retaining and restoring lost teeth. They are also stronger, more natural-looking, and require less maintenance than an endosteal implant.
The titanium-ceramic dental implants are made from pure titanium with an outer ceramic coating. These implants can be used for single tooth replacement and implant-supported dentures.
The titanium-zirconium oxide dental implants are made from a combination of titanium and zirconium oxide.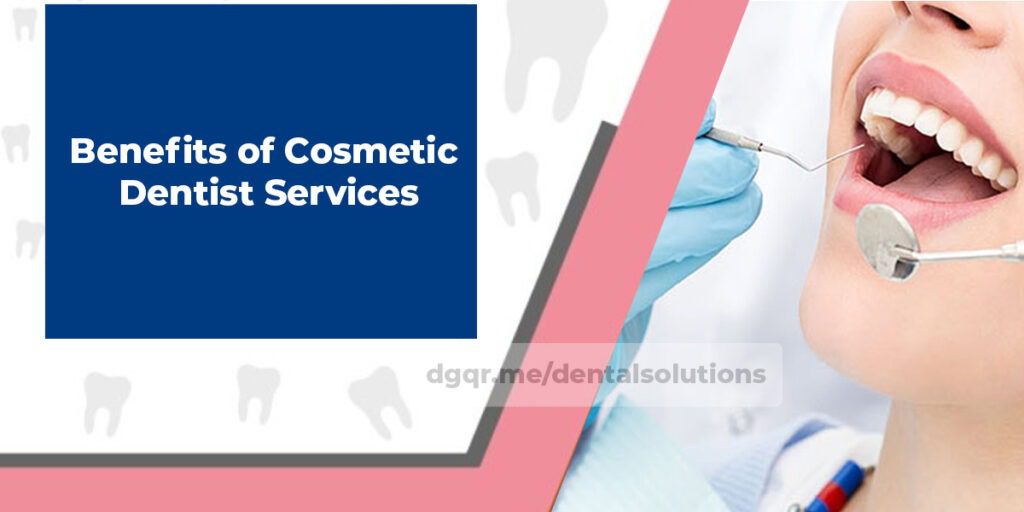 What are the Benefits of Cosmetic Dentist Services? 
Cosmetic dentistry not only makes you smile more confidently, but it will make you feel better about yourself. It is a way to boost your self-confidence and get the smile you have always wanted.
Cosmetic dentistry can help you if you have teeth that are too small, too large, or crooked. Cosmetic dentistry can also help with discoloration caused by tobacco use, tea-drinking, and tooth grinding.
Cosmetic dentists can transform smiles and help their patients achieve the beautiful smiles they desire. They offer services such as teeth whitening, porcelain veneers, dental implants, dental cleanings, and more.
What are the Risks Involved in Esthetic Dental Procedures?
In this section, we will be discussing the risks involved in aesthetic dental procedures. These types of procedures can be riskier for some patients than others.
The risks involved depend on the type of procedure being done, and they include:
Dental caries (tooth decay)

Periodontal disease (infection of the gums)

Tooth discoloration from whitening treatments

Tooth sensitivity to cold or heat

Bone loss from gum recession due to gum recession
What Are the Different Cosmetic Procedures That a Dentist Could Perform for You?
The most common procedure that a dentist will perform for you is teeth whitening. Teeth whitening involves a hydrogen peroxide gel being applied to your teeth, which causes them to become whiter. Another common procedure is dental veneers, which can be used to improve or cover up discolored teeth. Other procedures include dental implants and dental crowns, just to name a few.
Conclusion
Cosmetic dentistry and implants are an option that is best suited for people whose teeth are not in perfect health. Cosmetic dentistry and implants have a wide range of options to offer. So, in case you have any dental problems or you are looking for cosmetic dentistry then you can book an appointment online or visit Dental Solutions, Jabalpur. After detailed examination, I would also provide you with advice on preventative dental care to keep your teeth healthy. Stay smiling!